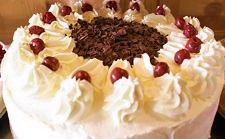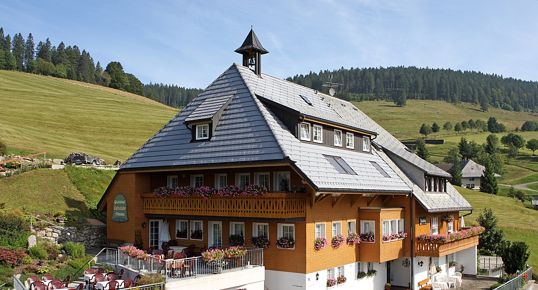 Information about the Pension Glöcklehof
Parking: free
Carport: 3,50 € per day
Dogs can bring to agreement. We charge € 3.80 per day.
Internet connection via Wireless LAN
The bill we ask in cash or in the comfort to settle with the Euro check card via EC-Cash and MAESTRO.
The prices include the applicable VAT of 19% - VAT is expected to increase, we reserve the right to adapt the prices accordingly.
Note on the visitor's tax:
Since 1. December 2021, the tourist tax per person (aged 17 and over) is 2.90 EUR/day.
For children from six up to and including 16 years of age, the visitor's tax is 1 EUR per person and day of stay.
Children up to and including 5 years of age are exempt from the visitor's tax.
→ Black Forest Card from 1 July 2017
Guest card
When you register with your host, you will receive the guest card. During your vacation you can take advantage of the following services.
Services of the guest card:
KONUS (free use of public transport for Black Forest vacationers)
Todtnau Waterfall (free)
Todtnauberg outdoor pool (free)
Toboggan rental at the tourist information office (free for half a day, reduced use for longer periods)
Guided hikes (discounted)
Visit to the Nessler exhibition (free of charge)
Rental of Nordic walking sticks (free of charge for a maximum of 3 days)
Furthermore, the tax is the association
"Lovable Todtnauberg"
support, which thereby can realize various projects.
Examples of projects:
Info House
Viscope - Intelligent telescope
Longest bench in the world
Decorative Baskets
Outdoor swimming pool Todtnauberg
Signs
Bolzplatz / Sports Mountain
Designer and Relaxed lie
Sensory and forest trail
And much more ...
Information on tax
In order to make your vacation the way you want, represents the mountains of the southern Black Forest variety of facilities and services available. The maintenance of hiking trails, winter hiking trails, mountain biking, ski lifts and trails, swimming pools and other facilities devours large sums annually. Cost-intensive services and information services and our extensive program of events will contribute to the success of your vacation.
Travel insurance
For your booking we recommend that you take out travel insurance. Events such as illness, accident or other adverse events, even within the family can unexpectedly occur.
With the cancellation insurance from our partner, the European travel insurance, you can protect yourself against these risks.
The European offers the following insurance:
Plus cancellation insurance
Cancellation and trip interruption insurance
Repatriation insurance with medical emergency assistance
Luggage Insurance
Bike Protection
Cancellation Insurance
Cancellation and trip interruption insurance
Here you can buy the
policy online
.
Cancellation policy
In the event of a cancellation, we allow ourselves to be charged as follows: In the event of cancellation 30-15 days before the start of the trip, 50%, in the case of cancellation 14-0 days before the start of the trip, 80% of the accommodation price.
Stay healthy!
Best regards
Your family Harenberg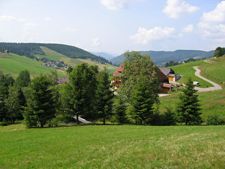 Pension Glöcklehof
was supporter of the
2017 Winter Games
of
Special Olympics Baden-Württemberg